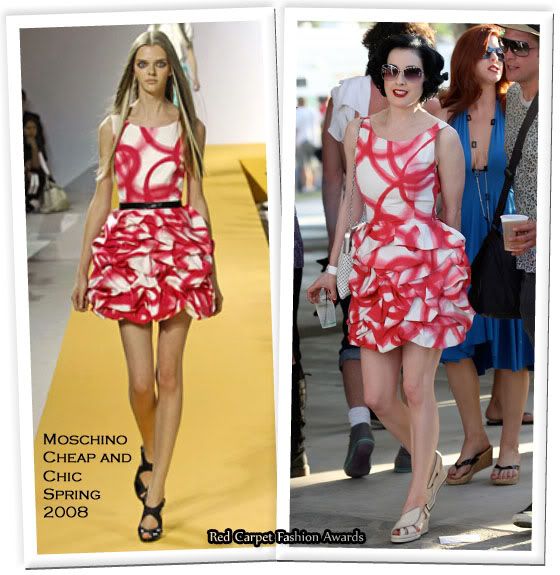 Dita Von Teese sported a very casual – for her – look this weekend, when she joined many music lovers at the

Coachella

music festival.

On the second day she was seen wearing a Moschino Cheap and Chic Spring 2008 white and red circle print sleeveless dress with a ruched bottom.

The dress is gorgeous, but the surprise here was wedged heels. Yes they are perfect for the occasion, considering she would have been walking over grass, but the surprise is to see Dita sans Louboutin's or Dior heels.

The major surprise was on the first day when Dita wore FLATS.

OMG. Not just any old flats, but Keds flats.

First Victoria Beckham in flip flops, now this. Lol.

Her hair was still perfectly coiffed, as the wore a cute nautical print D&G dress with sailor collar, and retro shades.

I applaud her for coming out of her comfort-zone. Couldn't have been easy.