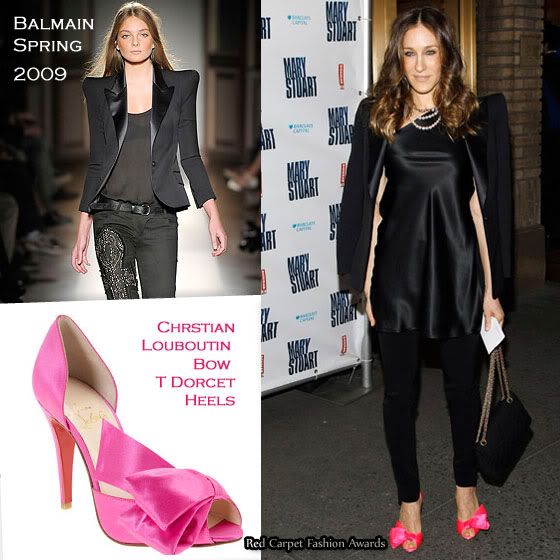 It's only Monday, and already we've had two Balmain looks to hit the sidewalk.

The first was from Rihanna, the second from Sarah Jessica Parker.

SJP wore her satin lapel Balmain Spring 2009 tuxedo jacket, with those trademark dramatic shoulders, over her shoulders, when she attended the Mary Stuart Broadway opening night on Sunday with her husband, Matthew Broderick.

The star was decked out in all black barring her fuschia pink Christian Louboutin Bow T Dorcet heels.

Carrie would be proud of those heels.

You buy these heels from Barney's. They also come in ivory, black, and gold, but I adore them in pink.

Don't you think her and Matthew look strangely cute together? Her is high fashion, him in his cute bow tie.

Source & Source