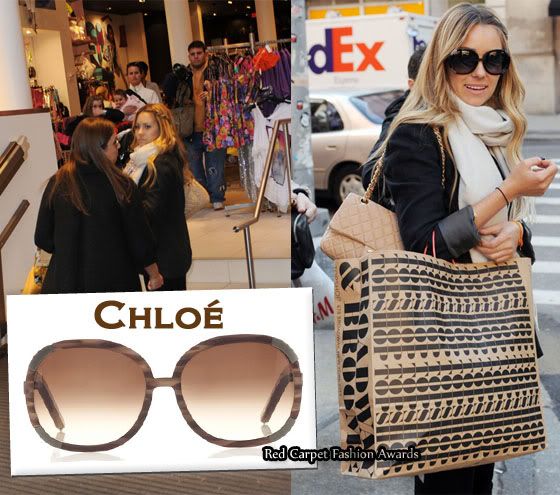 I wondered who would be the first celebrity to be spotted shopping in Topshop New York, and that person was Lauren Conrad.
After arriving in the Big Apple, her first stop was at the Soho store on Thursday.
The reality star must have had a great time, as she left with a very large bag of goodies.
Her look was casually fine – as always – looking cute in a rolled sleeved black blazer, cashmere scarf, leggings, tall boots, and a lust-worthy caramel Chanel purse.
Just to seal her star status, she wore a pair of Chloé Myrte sunglasses.
The sunglasses have gunmetal inlays which stylishly contrast with the glossy resin of the round sunglasses, fashioned with gradient lenses for a modern look.
You can buy them from Net-A-Porter's US site for $290, or the international site for £196/€270.