Both Rihanna and Victoria Beckham are developing a huge love for

Balmain

.

We've seen them both in various Balmain pieces, but now they have both worn this Balmain Leather military jacket.

Rihanna wore it hers to dinner at Nobu LA with friends, whereas Victoria was first spotted wearing the jacket when she made her way to Wembley Stadium, to see her husband play for England against Ukraine.

Victoria look feels less forced. You can tell Rihanna thought about this look waaayyy too much, so Victoria wins this for me.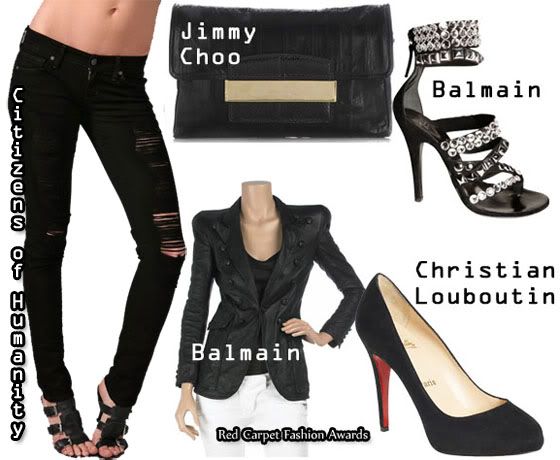 Aside from the Balmain Leather military jacket ($7,045), they have in common, you can shop both these ladies closets including:

Rihanna's black Citizens of Humanity Avedon skinny leg jeans $185, and her Balmain studded crystal sandals (€1,475).

You can also shop Victoria's Jimmy Choo Carolina clutch (£779), and her Christian Louboutin Delic heels ($660).