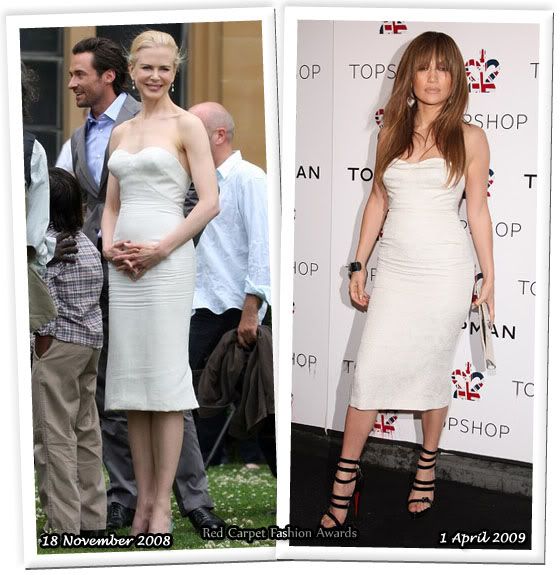 Who would have thought Nicole Kidman and Jennifer Lopez would wear the same dress? Not me.

These two actresses couldn't be more different, but they now have this L'Wren Scott Spring 2009 dress in common.

During Nicole Kidman's promotion of her movie Australia, she developed quite an obsession with white dresses from L'Wren Scott's Spring 2009 collection. This dress was one of them.

Jennifer Lopez showed off her enviable curves wearing the same dress to one of Topshop's many opening parties last week, with Christian Louboutin multi buckle sandals.

Both women wear this dress well, but since I feel I've seen this look many times on Nicole, I will give this one to Jennifer.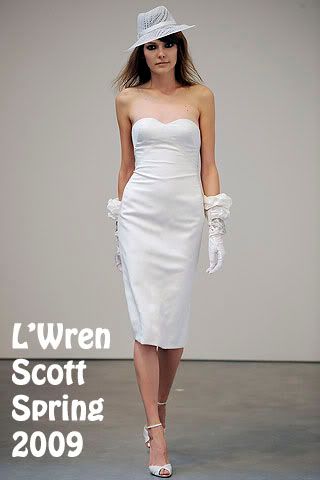 Source & Source