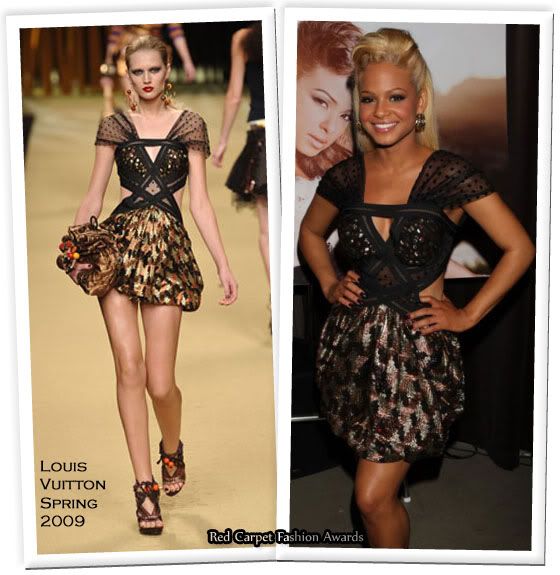 The gorgeous – newly platinum blonde -Christian Milian arrived at her exclusive listening party for her new album

Elope

, at Zune in LA recently.

The singer was wearing a cut out Louis Vuitton Spring 2009 dress with metallic finish, and Jimmy Choo Pixie sandals.

Firstly I preferred her when she had darker hair, this new colour screams attention to me.

Secondly I love the dress. She has the right cutesy wannabe bad girl attitude for it, and the colours work well with her skin tone, but I'm not crazy about her Choo's.

Source & Source