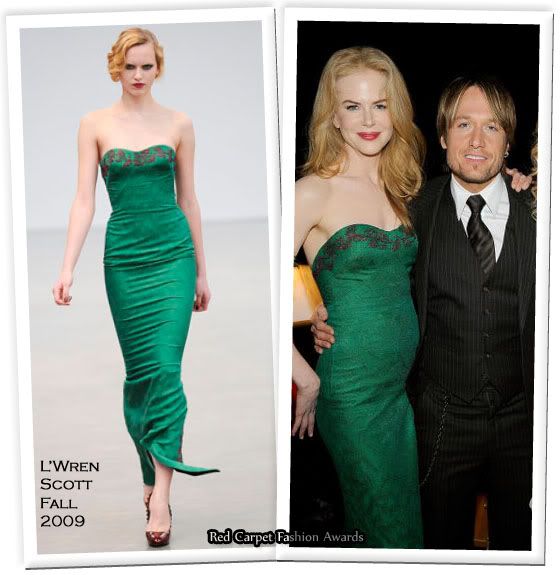 This will help hammer home the point I was making earlier, about feeling like I always see Nicole Kidman in the same style of dress.

Backstage at the Academy Of Country Music Awards 'Artist Of The Decade' event, Nicole Kidman posed with her husband and Taylor Swift wearing a green L'Wren Scott Fall 2009 strapless dress.

This green dress is almost identical in style to the Spring 2009 white dress, but this dress has a leafy embroidery around the bust line, and is longer in length.

We've prayed for more colour for Angelina Jolie, a new hairstyle for Claudia Schiffer and Amanda Bynes, now we should hope for a new designer on Nicole Kidman.

Source & Source