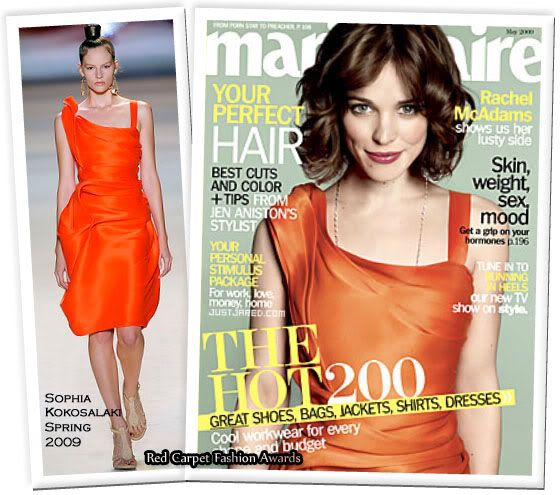 I was so happy to see Rachel McAdams on the cover of

Marie Claire US

.

Not only because she looks so beautiful on the cover, but also because she's wearing a gorgeous orange Sophia Kokosalaki dress. I really hoped to see this collection on the red carpet, but I guess for now, I'm happy to see it in print.

Instead of a standard type of interview, which would have included her talking about her upcoming film, State of Play, Rachel joined the magazine's book club, discussing the novel Prodigal Summer.

She said "I absolutely fell in love with this book. I don't think I got out of bed for three days."

The magazine hits newsstand April 14.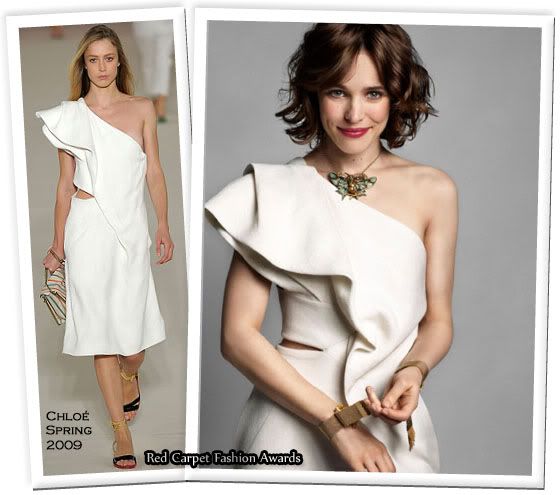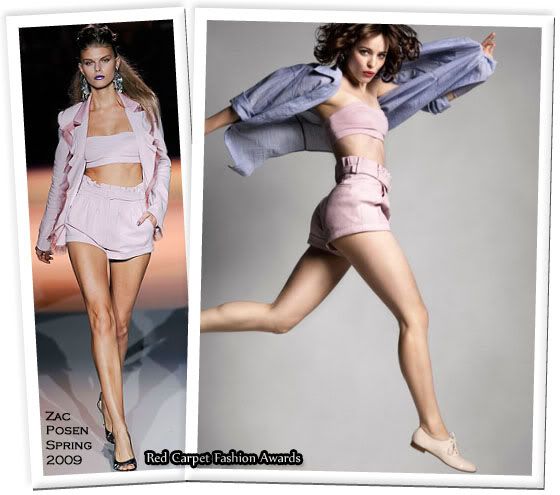 Source & Source