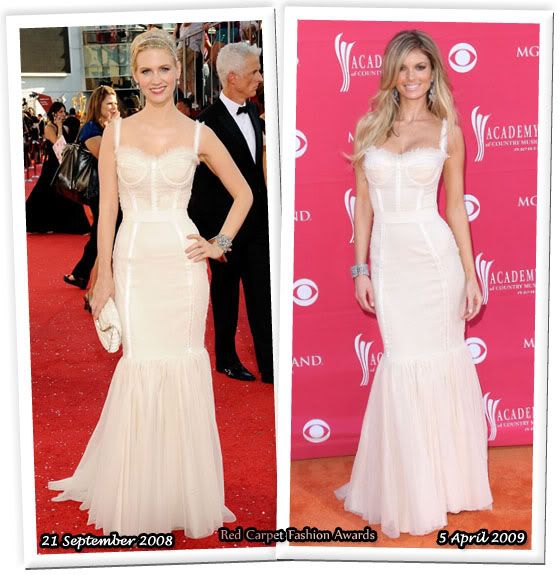 We find it hard to forgive red carpet re-runs at high profile events, because the pictures are beamed all over the world, so there should be no excuse for not knowing x has already worn the same dress.

At 60th Primetime Emmy Awards January Jones wore this white Dolce & Gabbana corset gown. This is about the time she was just getting into her red carpet groove.

We were shocked when model Marisa Miller arrived at the 44th annual Academy Of Country Music Awards this weekend, wearing the same dress.

Shocked because she hadn't done her red carpet homework, but then not so shocked that she worked the hell out of this dress, with her freakishly perfect body.

When you are up against a supermodel, there is usually only one winner. Marisa wins this for me.