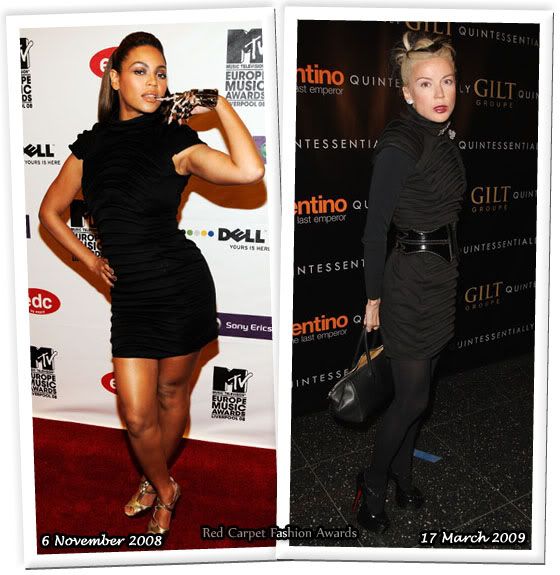 The world was in shock when Beyonce Knowles wore a not one, but two Gareth Pugh pieces to the MTV Europe Music Awards last November.
We were in shock that Beyonce would be aware of such an edgy designer, let alone wear his clothes because lets face it, at that point we were only used to seeing B in gorgeous flowing Lebanese designs or her mother's vomit inducing pieces.
We weren't so shocked when heiress Daphne Guinness wore Gareth Pugh to the Valentino: The Last Emperor New York premiere, because his Avant-garde pieces are very much what she wears day to day.
Despite that, I prefer the dress on Beyonce. Daphne's black Azzedine Alaia belt, and the long-sleeve top, was overkill imo.
Source