A big voice needs a big dress to perform in, and that was certainly what Carrie Underwood wore when she performed on stage at the Country Music Awards last night.

The singer wore a Rafael Cennamo merlot silk taffeta gown, with an exaggerated and dramatic ruffled train which completely took over the stage.

Prior to the event the dress was kept a huge – no pun intended – secret. At the rehearsal on Friday the deal was: no photos, no video and no describing the gown.

"The dress that I'll be wearing during my performance is … It's big," she said. "There's a lot "" a lot of dress."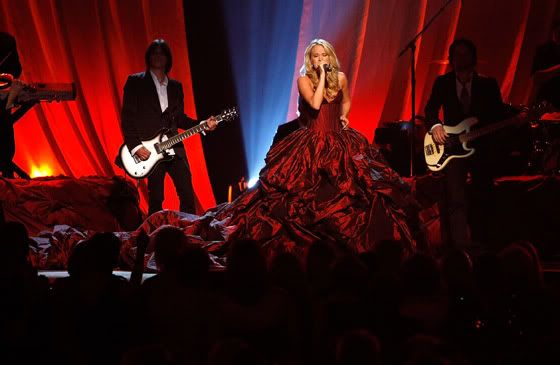 She wasn't lying.