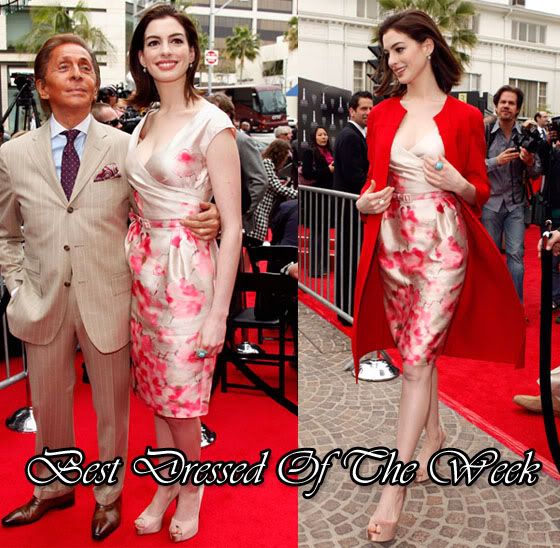 Anne Hathaway is a vision of pure loveliness, with her beauty and grace.

She's used to being voted best dressed on many red carpet lists, so it was no surprise we all voted her the Best Dressed this week.

She accompanied Valentino Garavani to the Rodeo Drive Walk of Style Induction, looking outstanding wearing a Valentino Pre-Fall 2009 floral dress, with a red coat and nude Louboutin's.

I don't know about you, but I prefer this look with the coat. It gives the look more of a classic touch.

My very close second was Taylor Swift.