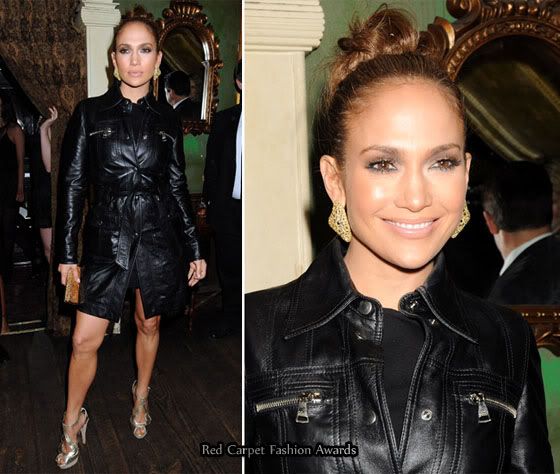 Wow two celebrity previews, and an after party. Topshop are really trying to forge themselves in New York.
Jennifer Lopez was there again. This time she wore her other favourite heels, which are her Salvatore Ferragamo Spring 2009 gold platform heels.
When you're Jennifer Lopez you can wear your leather coat to a party, and still be the hottest person in the room.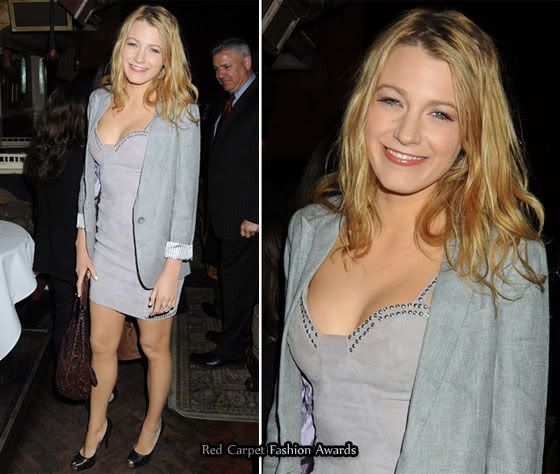 Blake Lively wore a rolled sleeve Topshop blazer, over the matching grey suede dress, with studded details around the bust.
Her look was complete with a maroon bag, and a Giuseppe Zanotti studded cap-toe heels.
I think it's safe to say she will not be making the Best Dressed list this week.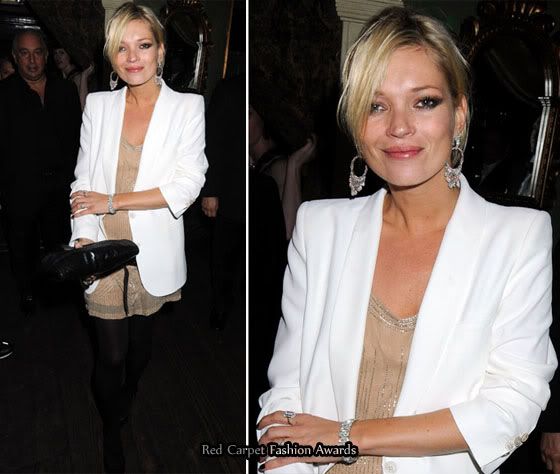 Kate Moss continues her love affair with YSL blazers. This time it's white.
After cutting the ribbon earlier in the day, in her now sold out self designed green gown, she wore a nude sparkling mini dress with tights and black pumps to this party.
Why the spring colours, with the moody tights and shoes? This is a very confusing look for me. Silver strappy sandals, would have worked better here imo.