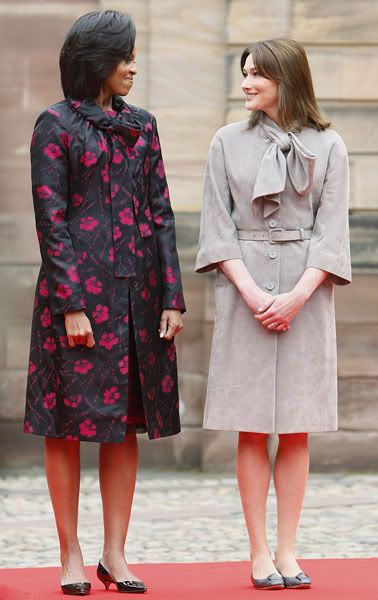 It's like Wonder Woman and Super Woman meeting for the first time.

Michelle Obama and Carla Bruni-Sarkozy aka the 'First Ladies of Fashion' met today in France, at the NATO Summit Arrival Ceremony at the Palais Rohan.

They were both dressed in pussy bow coats, Michelle Obama in a Thakoon coat, and Carla Bruni in a Dior suede coat.

Carla opted for neutral grey, whereas Mrs O, in keep with her fantastic style, wore a floral floral silk jacquard coat patterned coat.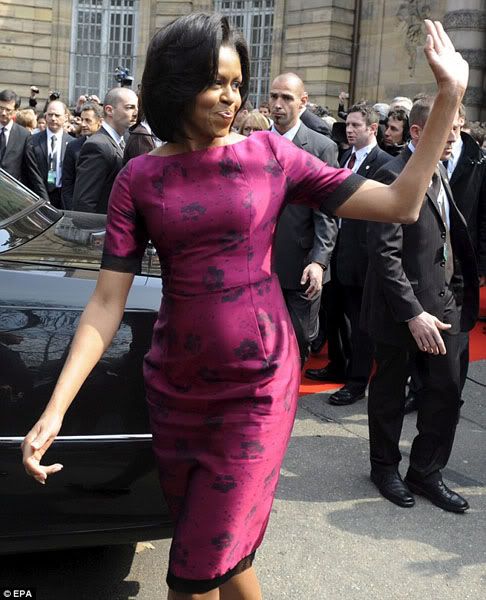 After the ceremony, Mrs Obama left the venue without her coat to reveal an even more magnificent floral print

Thakoon

floral silk jacquard dress.

Many of you have been critical of her style this week, especially her choice of caridgans, but this dress, along with the J.Crew cardigan is my favourite.