We all know Heidi Klum as the fun loving, all smiling supermodel, but for her shoot with

Vogue Germany

yesterday, she got in touch with the more edgier moody side, whilst posing in couture pieces.

My favourite was the Atelier Versace Spring 2009 strapless red paillette covered dress, worn with Gucci Fall 2009 heels. It was one of the most exquisite pieces from that amazing collection, but should never be paired with a cardi. What would Donatella say?

Heidi looked like a milk maid in her Dior Spring 2009 Couture black shorten skirt suit, with an oversized lace collar, which she wore with Gucci Fall 2009 open-toe booties.

She brought Rodeo Drive to a standstill, as the crowd marveled at how she could walk in her 12in Alexander McQueen Fall 2009 boots. No doubt we will see those on Victoria Beckham in the future.

Other looks included an 80s style black skirt suit with lace collar, and nude heels, plus a Louis Vuitton Fall 2009 black skirt suit, which had turquoise woolen balls in the puffy sleeves, worn with heels from the same Fall 2009 collection.

I'll bring you the finished editorial, once the pictures are printed.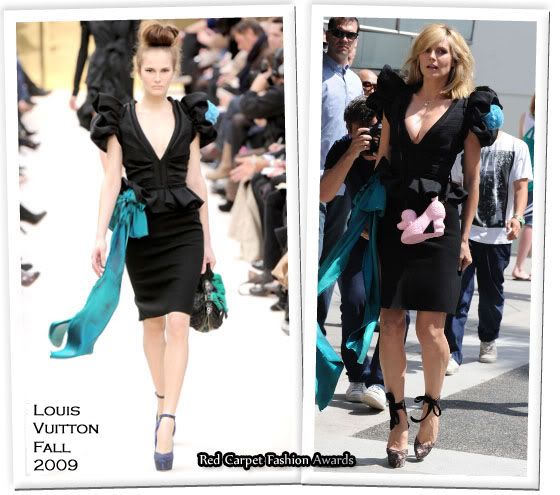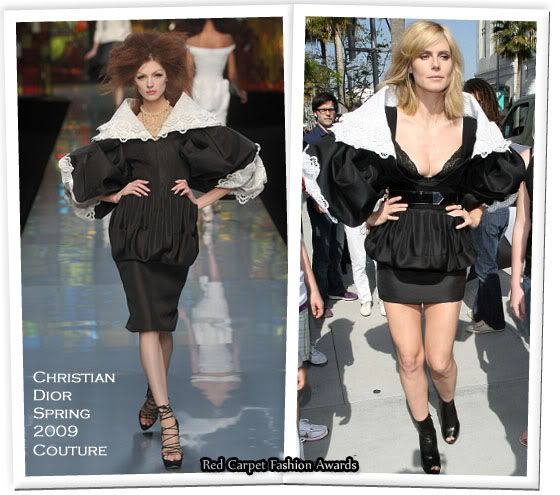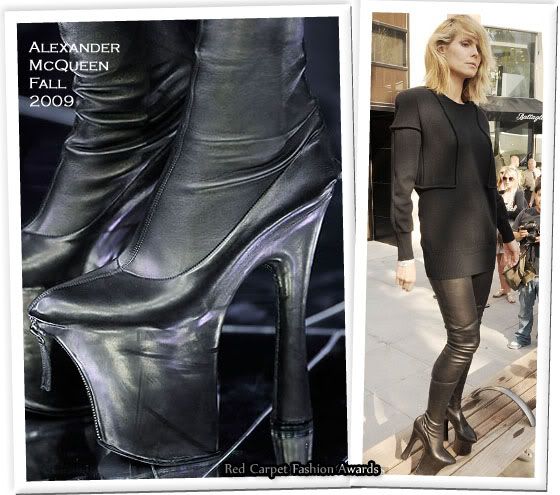 Source & Source & Source