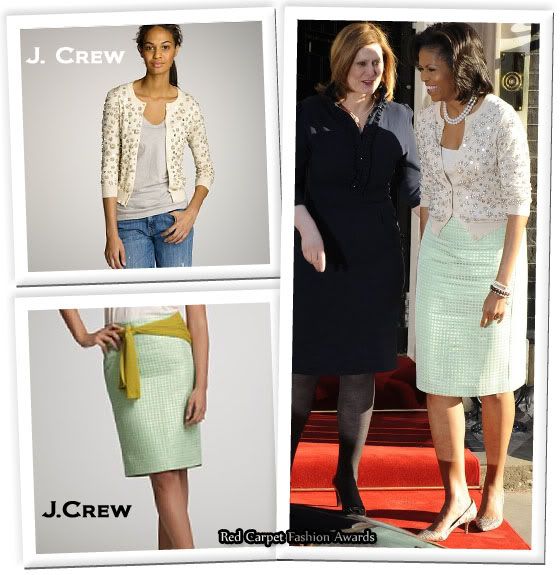 Michelle Obama was decked out in J.Crew's finest pieces, when she and her husband met Prime Minster Gordon Brown and his wife Sarah Brown, at 10 Downing Street for breakfast this morning.
Her champagne sweater J.Crew cardigan is embellished with sequins, glass beads and rhinestones costing only $298.
Her mint green J.Crew pencil skirt has a dotted jacquard print costing only $158.
As expected her look is very chic and sophisticated, I love the way the embellishments glimmer in the sunshine.
As much as kitten heels don't do it for me, her snake print heels really compliment the look.
I can't wait to see what she wears to meet the Queen.
Update The cardigan has already sold out.
Source