After the Nickelodeon's Kids Choice Awards, Ashley Tisdale skipped over town to attend Perez Hilton's birthday party.
Still wearing the same open toe booties from the awards do, Ashley changed out of her cute Akiko Ogawa dress, to something more edgy.
From her whole look, I really loved her A.L.C. Motorcycle jacket. It went with Ashley's wannabee rock chick vibe, which included her white Siwy Hannah slim jeans, and her ripped tee. Kate Moss would applaud her efforts.
I have never been a fan of white jeans, but these I love.
Amanda Bynes' fuschia pink dress really showed off her tan.
I can't talk about that hair as it drives mental, but I will point out, that whilst applying her tan, she forgot to do her hands. Ooops.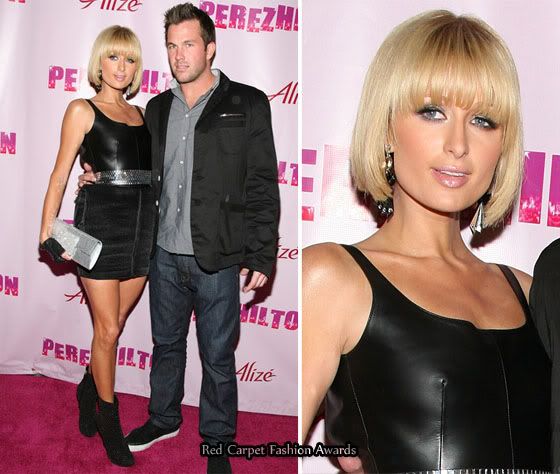 I love Paris Hilton's black studded Giusppe Zanotti booties, but I'm not crazy about this hard edge look.
I prefer her wearing cutesy dresses, but I guess this look is right for this occasion, even though the skirt sits a little high for my liking.
Off-topic – Am I the only one very suspicious about this Doug Reinhardt guy?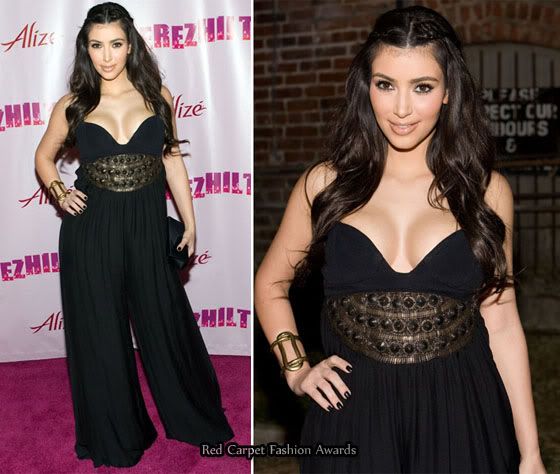 I don't think this jumpsuit is doing Kim Kardashian any favours. She appears wider than what she really is. Plus the shape and size of the belt just doesn't work.
Before today, I was totally in love with that Prada python clutch. The lust factor has faded somewhat, now I have seen Heidi Montag carrying.
The LBD is as you would expect – revealing. And her cream platform heels are from the Gucci Spring 2009 collection.
I don't quite understand why Aubrey O'Day is pouting so much, she already has enough collagen in her lips to fill a kids size swimming pool.
As you would expect the dress is hideous, and her choice of Christian Louboutin short Tina fringe pumps complete this monstrosity.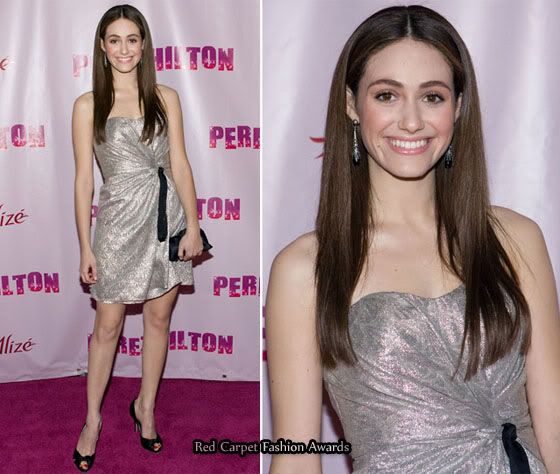 Emmy Rossum really stands out from this crowd. I feel like she is doing community service.
She sticks to her usual style of wearing a cute unoffensive dress, which shimmers so brightly.