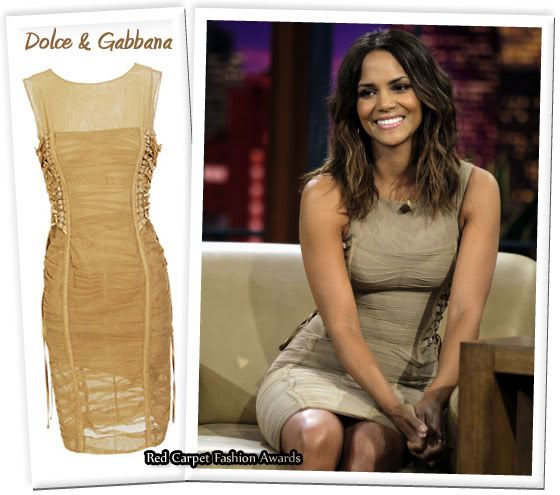 Halle Berry was on

The Tonight Show with Jay Leno

last week, to promote her new fragrance Halle by Halle Berry.

The actress looked outstandingly beautiful wearing a nude figure-hugging Dolce & Gabbana tulle dress.

The sexy dress had ribbon and metal hook detail down the sides, which only added to accentuating her sexy curves.

This dress is on the season's nude trend, and even though it's not subtle, it's full of playful charm. You can purchase it from Browns Fashion for £2,890.00/€3,091.24/$4,135.88.


During a blindfolded test, Halle decided to find out if Jay Leno could identify her new perfume.

One the things she got him to try to identify as a decoy, were her Camilla Skovgaard metallic ankle buckle high heel sandals.

Whilst he sniffed her heels, we got to see a close up of the gorgeous metallic sandals.

These sandals will add some "in your face" fun to your wardrobe, so buy them from Shopbop for $550.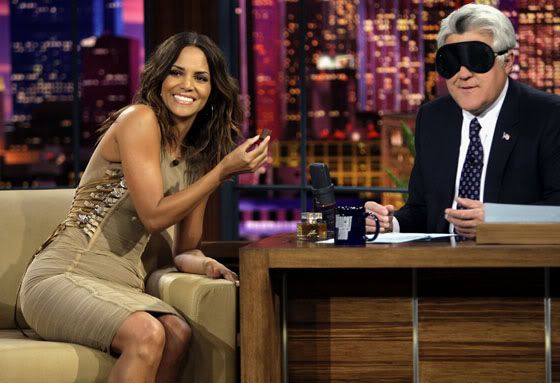 Source