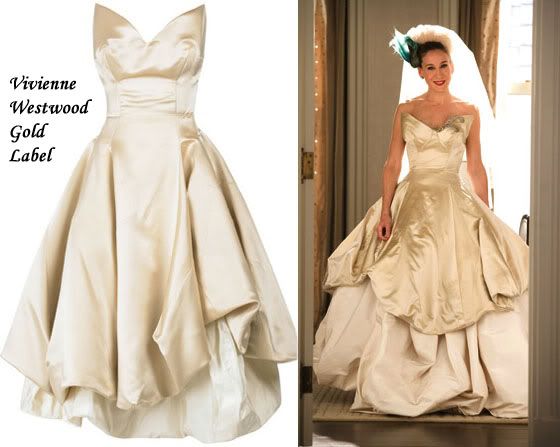 If you've dreamed about having Carrie Bradshaw's wedding gown, you

would

have been happy to know that Net-A-Porter.com uploaded it onto their website this morning.

The bad news is, it's already sold-out, on both the US and international site.

The stunning champagne silk Vivienne Westwood Gold Label Lily wedding gown, has a built-in corset, a puffy skirt with an asymmetrical hem, a silk faille underskirt, and a peaked sweetheart neckline.

Perfect for your special day.

Net-A-Porter.com may get more stock in at a later date, so do keep checking.