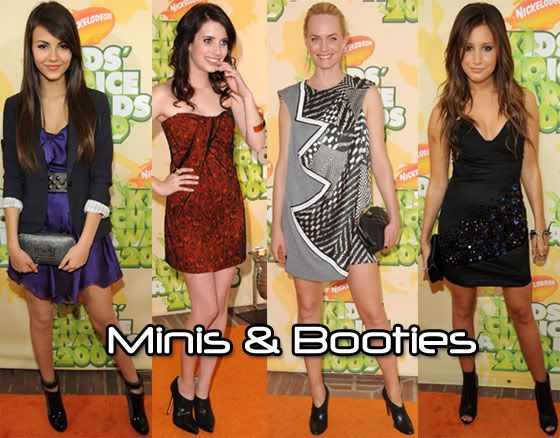 The main trend on the orange carpet for yesterday's Nickelodeon's Kids Choice Awards, was the combination of minis and booties. Ankle booties to be precise.

The dresses were daringly short, with booties that were pointy, open toe and cut-out to add a different, yet edgy touch.

This make a refreshing change from the gladiator boots trend.