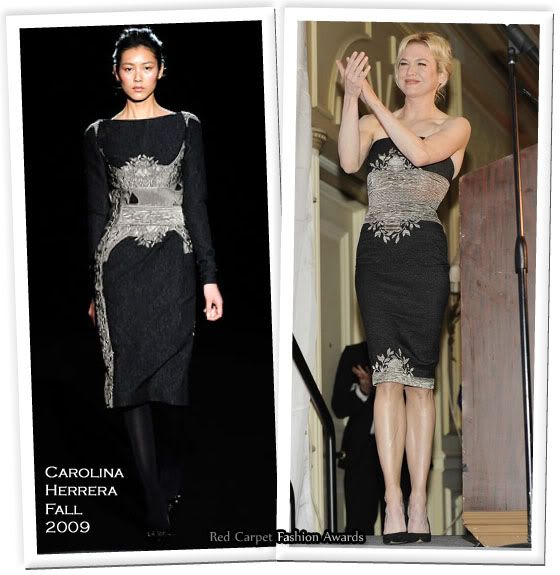 In 2007, Renee Zellweger didn't step on the red carpet unless she was in a strapless dress.

Most of those dress were modified from the runway, and it appears after some variety in 2008, Renee has returned to the style she loves best…of course in Carolina Herrera.

Last night Renee did her part for the troops, giving thanks to members of the United States military, at the USO Metropolitan Washington Awards Dinner.

Her Carolina Herrera Fall 2009 black strapless embroidered dress, has been hugely modified from the runway as you can see, but still recognizable from the leafy embroidery.

Renee is no stranger to doing this. She also modified a dress for the Leatherheads Paris premiere.

I'm not sure about you, but I prefer the runway version, although their is a lot of charm in her strapless version.

Source & Source