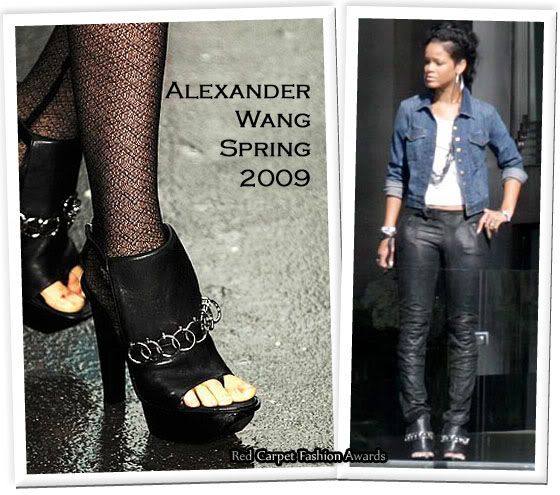 Another day, another multi-million pound home to view for Rihanna. On this occasion she was reported to have viewed three houses, including a $6.25 million pad once owned by US comedian Jerry Seinfeld.

Wearing a denim jacket, white vest and leather pants, Rihanna completed her look with a pair of black leather thonged Alexander Wang Spring 2009 heels.

I love grungy silver rings, which remind me of piercings.

If you thought her Missoni playsuit, was an indication that she was returning to her cutesy ways, you were wrong, as this edgy look crushes that theory.

I'm glad she is trying something different with her hair, but every time I see her, she reminds me of Michael Jackson during his Bad album, with the black curly hair.