The

Gucci Jackie Bag

maybe familiar to some of you, but the coral bag which Salma Hayek is very fond of, is the Gucci New Jackie bag.

This new bag is a larger updated version of the classic bag, which also comes in gorgeous tan colour.

The bold coloured bag would compliment an all black outfit, or a floral dress like Salma's above.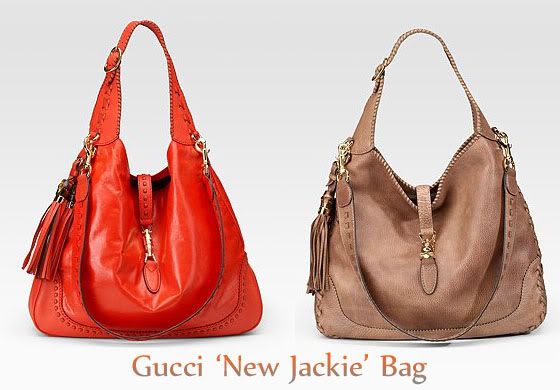 This luxurious leather bag has hand stitched detailing, and oversized tassels, giving this handbag a bohemian look, which Mischa Barton and Sienna Miller would love.

You can add this to your closet, by purchasing it from Saks.com for $3,100.