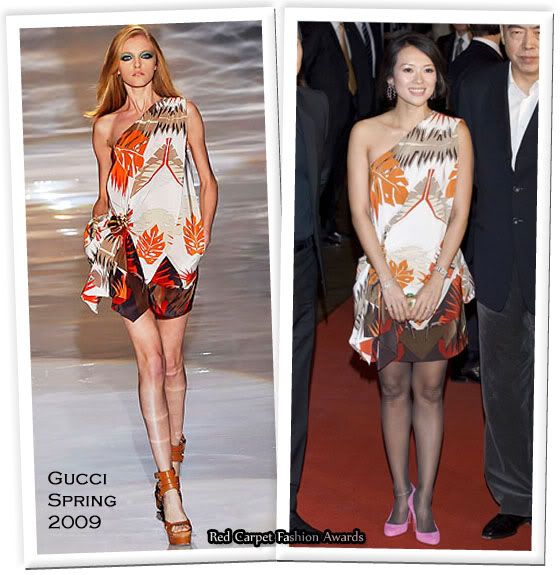 I was just about to applaud Ziyi Zhang for redeeming herself after her

Louis Vuitton

press screening look, when I scanned down to the pink suede shoes.

At her Forever Enthralled premiere today, Zhang wore a tropical print Gucci Spring 2009 asymmetrical dress, which was so incredible cute on her, but I'm not loving the orange, brown and white print dress, with the pink shoes.

Their seems to be a succession of 'one small things' throwing looks off balance at the moment. Katie Holmes' leggings is another classic example.