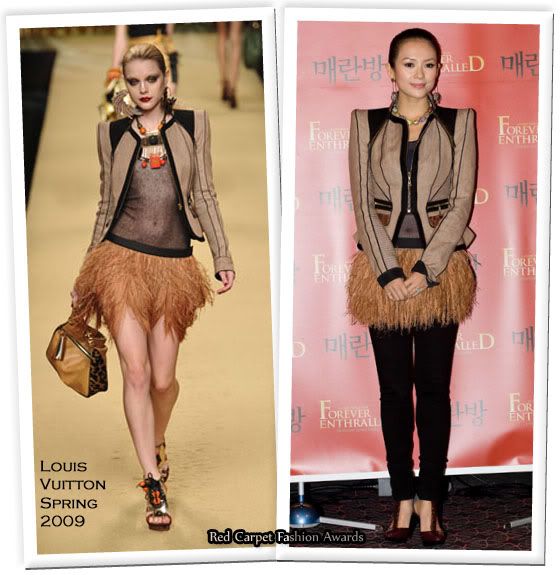 If you are a regular reader you will be able to read my mind.

Why did Zhang Ziyi wear those leggings?

I understand her zipping up the jacket on her Louis Vuitton Spring 2009 ensemble, as the top is sheer underneath, but the pants kill this look for me.

Zhang is pretty fearless on the red carpet, so this is very surprising, but I understand this is a press screening, so she may have wanted to tone down the look.

If that was the case, she should have lost the feathered skirt.