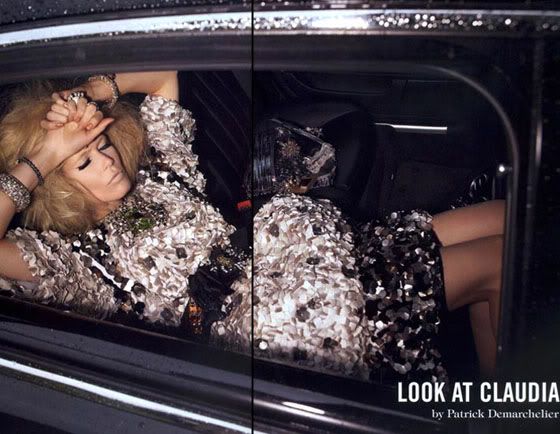 Here's something we don't see very often, Claudia Schiffer with a different hairstyle.

In her Vogue Italia March 2009 editorial shot by Patrick Demarchelier, the supermodel is entirely dressed in Dolce & Gabbana's Spring 2009 collection.

It looks to have been a very difficult shoot, as she is crouching down in a back of a limo, with some very shapely, voluminous dresses, but she manages to look fieeeerce.

Miss Goodie-two-shoes even holds a cigarette in one of the pictures.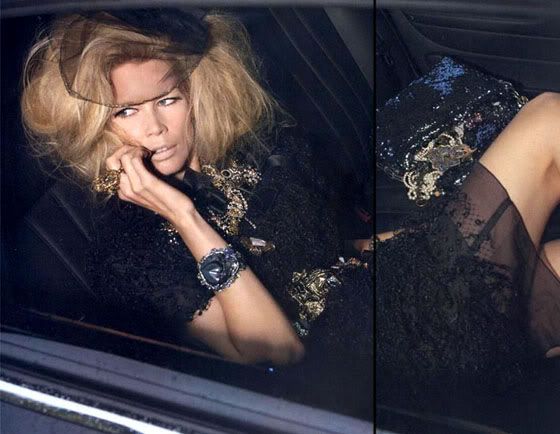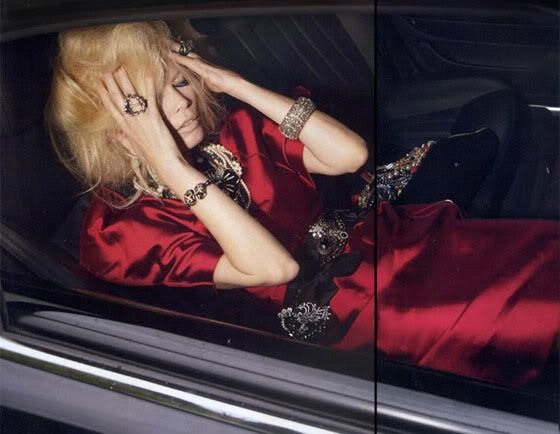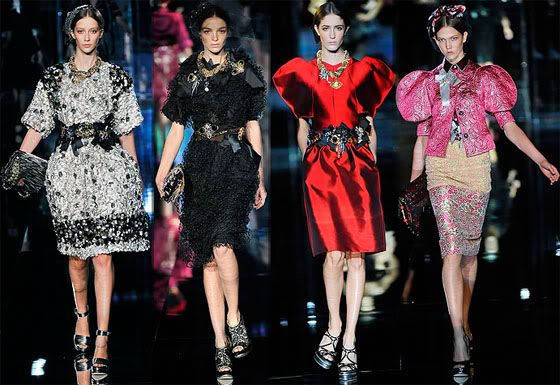 Source & Source