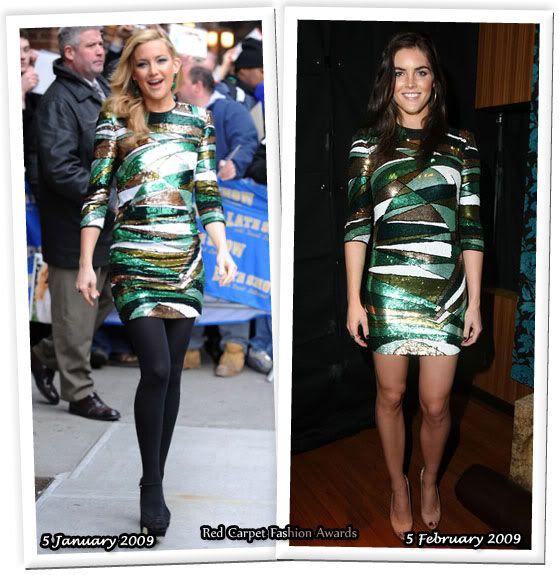 It took this picture for me to realise what an amazing body Kate Hudson had.

Back in January she arrived that the Ed Sullivan Theater in New York to promote Bride Wars, on The Late Show with David Letterman.

The actress wore a gorgeous multi-coloured Emilio Pucci Spring 2009 body-hugging mini dress, with tights and Sergio Rossi suede slingback sandals.

If I stick to my 'no tights rule', then Hilary Rhoda should win this, because she wore the same dress, sans tights to the Sports Illustrated Swimsuit Party at LAX In Las Vegas last month.

But not even that will stop me giving this win to Kate, she looked outstanding in this dress.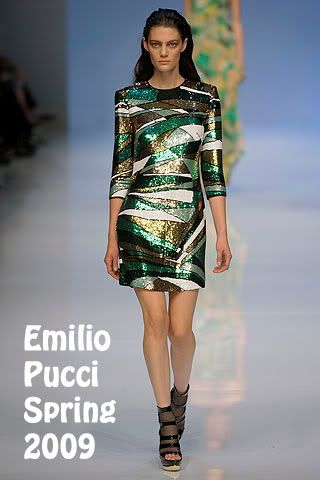 Source & Source & Thanks to Liana.