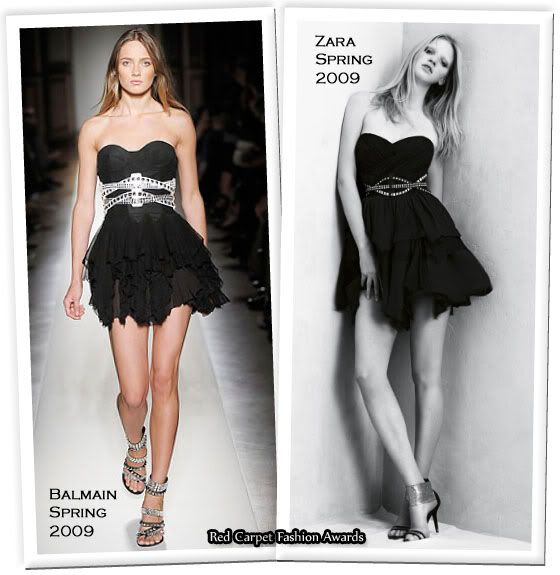 Zara's Spring/Summer 2009

campaign presents cute mini dresses, oversized blazers, extra long leggings, studded heels, bandage dresses, and boyfriend shirts. I particularly loved the shoes.

Before you ask, you aren't seeing double, the pictures on the right are of Lara Stone fronting the Zara Spring/Summer 2009 campaign.

Taking a look at the pictures, I couldn't help but feel a touch of de ja vu, so I have put them together with the pictures from the Spring 2009 runways, which I feel they were best 'inspired' by.

My favourites is the Stella McCartney-esqe oversized blazer and the Balmain-esqe heels paired with the Boy by Band of Outsiders-esqe blazer.

Hopefully I can find them the next time I'm in Zara, but I will guess they're already sold-out.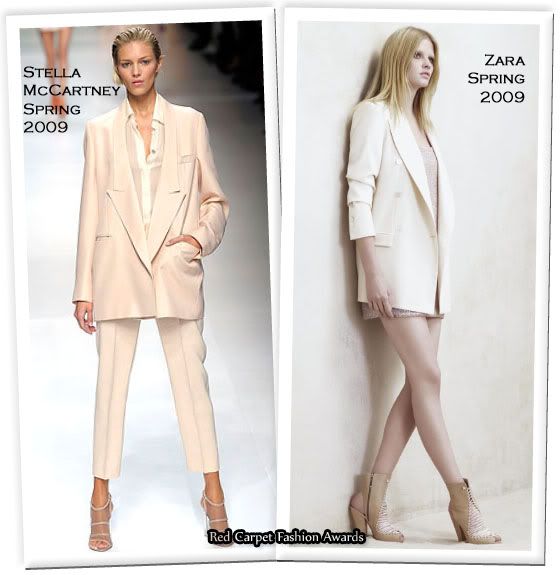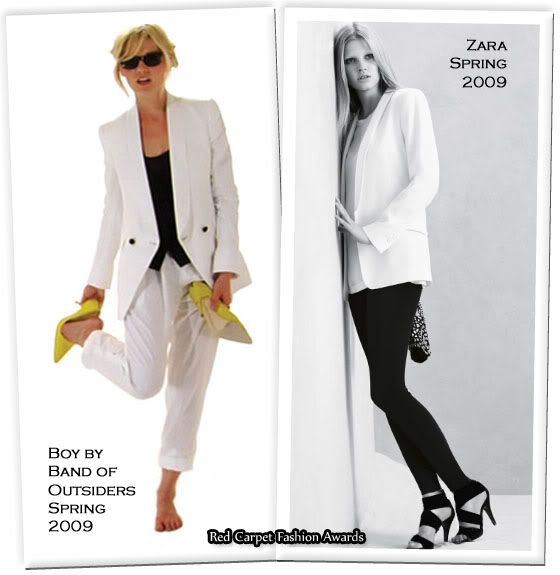 Source & Source