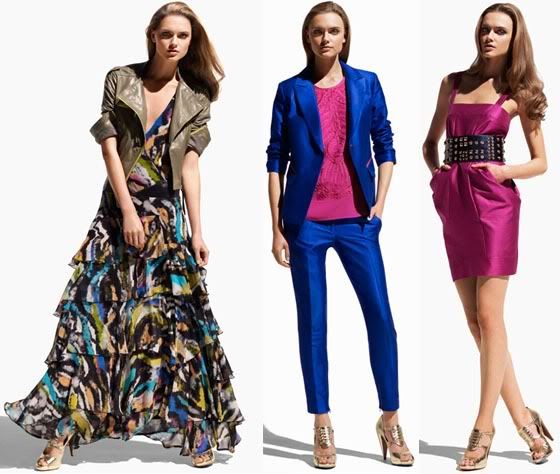 What will we be wearing this Summer?

Hopefully some of the hottest pieces from Matthew Williamson's H&M summer collection.

The is a lot of peacock print pieces, but the hot favourites I'll assume to be the structured pink dress, the multi-coloured maxi dress.

My personal favorites are the studded belt, the multi-coloured pieces, and the electric blue pieces, especially the cropped pant suit, but if I end up looking like Heidi Klum at the Project Runway Finale, I think I will pass.

The collection goes on sale April 23. It's going to get ugly.
Source