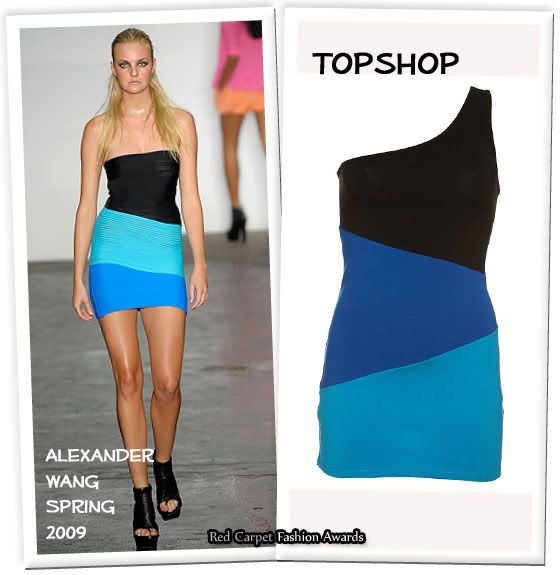 One dress is strapless and one is asymmetrical, but that doesn't stop the glaring similarities between the Alexander Wang fitted combo dress, and the Topshop colour block dress.

Topshop are well known, for being 'inspired' by the runway, so this is really no surprise to me.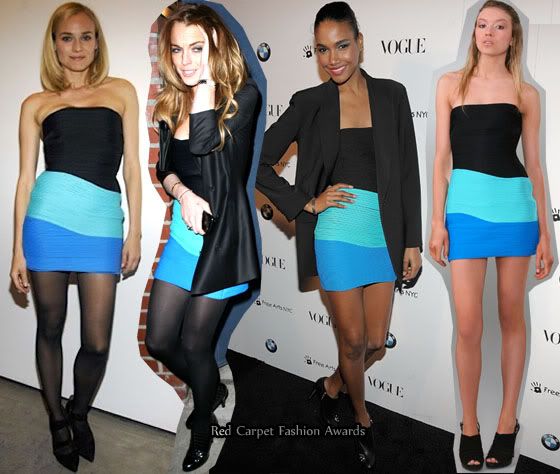 Alexander Wang

is a model favourite, so it's no surprise that Arlenis Sosa wore this dress to an event. Diane Kruger and Lindsay Lohan followed, with Diane being the only one brave enough to wear this dress without a blazer.

Shopbop have this dress for $795, or you can buy the Topshop dress, for a only £18.