There has been much discussion today about the

YSL

caged heels, and who

actually

wore them first.

David has kindly pointed out that it was in fact Tilda Swinton and not Becki Newton, as I had stated earlier nor, Ciara, as kindly pointed out by Profashionelle.

Tilda wore the silver caged heels with a dove grey YSL Spring 2009 pant suit, during the Berlin Film Festival last month, when she attended the premiere of The Dust Of Time.

Regular readers will remember that I kinda disowned Tilda during that time, as she was sporting some frock horrors, and as a result I missed this look. And it's not at all bad, in fact this is one of her best looks this year, so thanks to David who made me go back and search for this.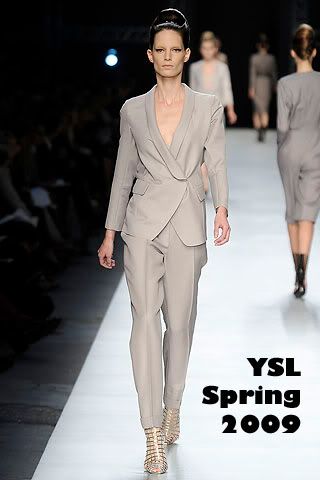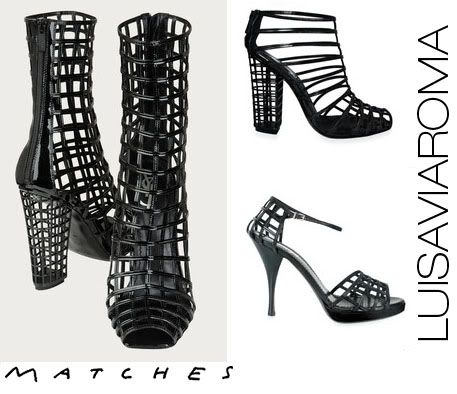 If you are lusting after these heels as much as myself and Nik, you can purchase them at Matches Fashion, who have the

YSL

Booties for £905. Whereas

Luisa via Roma

have the YSL cage boots (€1,100), the YSL cage booties (€890) and the YSL cage sandals (€650).