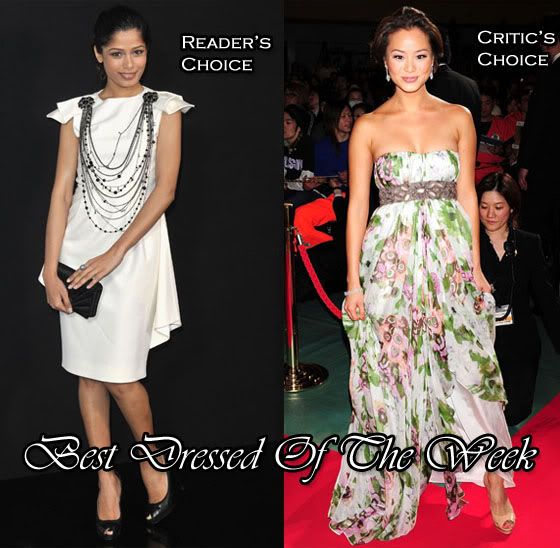 After looking at the Fall 2009 collections for the last 4 weeks, I have been getting progressively worried about how much black was presented. Jamie Chung was a relieving tonic to my eyes, as she took to the red carpet in a floral
Jenni Kayne
strapless dress.
Vanessa Williams and Sarah Jessica Parker were my next favourites.
Your favourite was Freida Pinto wearing a white Chanel dress.
I was surprised she won, because a lot of the comments on that post, were related to how bored some of you are of her. You surely can't be tiring of Frieda yet? She's barely started.