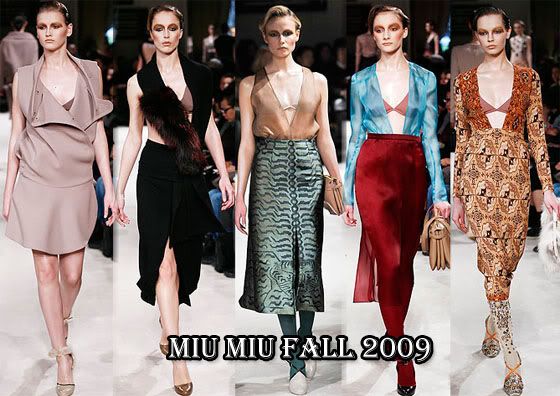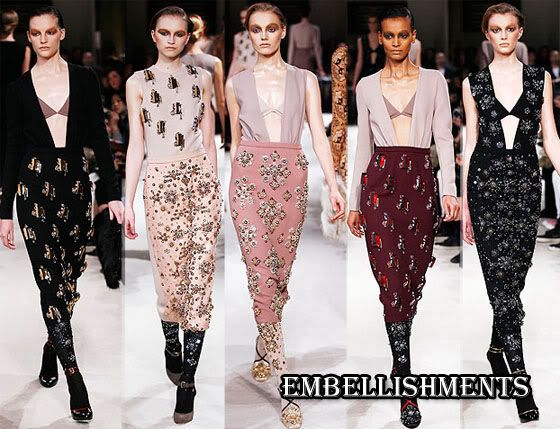 Miu Miu's Fall 2009 presentation gave us an array of colours including peach, raspberry, maroon, turquoise, black, nude and gold. The Himalayan carpet prints and tiger printed pieces were very interesting.

My favourite pieces were the 2in1 sheath dresses, which had a top with a plunging neckline appearing to be tucked into a pencil skirt.

Embellishments, although heavy on some pieces, were so beautiful. They cascaded down to the tights, then onto the shoes.

Fur was everywhere from trims on coats, clutch and even fur trimmed heels.

Eva Mendes was in the front row, and she managed to make this Prada Fall 2009 two-tone mustard velvet/tweed dress work.

Jessica Alba opted for a bit more dramatic look with a furry bolero over her brown satin dress.

I'm not crazy about her overall look, but I love her studded Miu Miu clutch.