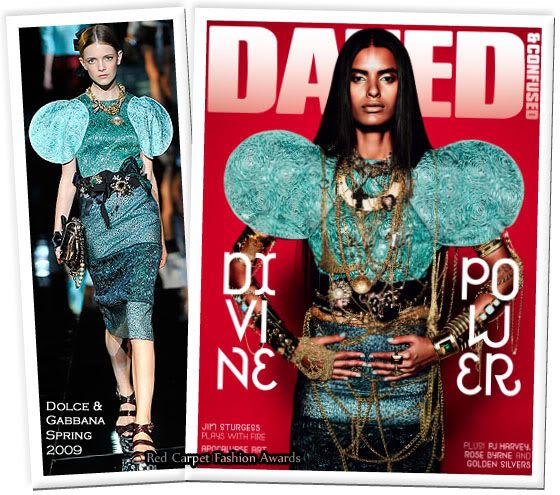 I don't usually feature models, but when I saw this pictures of the gorgeous Lakshmi Menon on the cover of the April 2009 edition of
Dazed & Confused
I was so wowed I had to share it.
The issue is called Divine Power, and that perfectly sums up the feeling I get from looking at Lakshmi on this cover wearing a Dolce & Gabbana Spring 2009 dress, with an array of necklaces, bangles, cuffs and earrings.
I've never purchased Dazed & Confused before, but this has inspired me to buy my first issue.
This editorial was styled by Nicola Formichetti.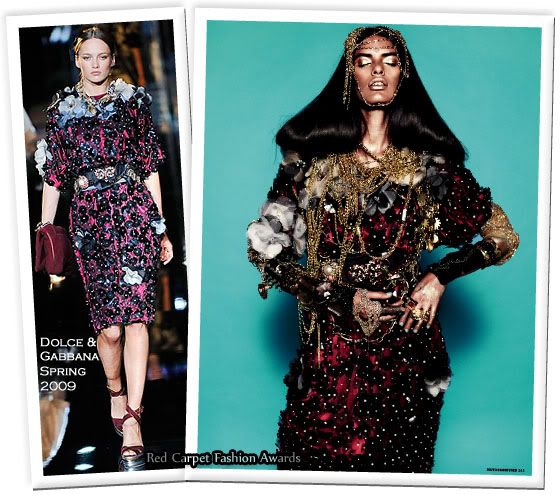 Source
&
Source