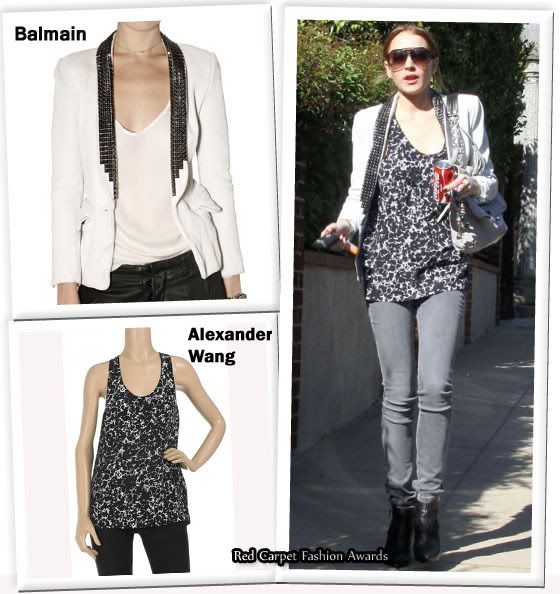 Last month in West Hollywood Lindsay Lohan was papped running some errands.

I would more likely to run errands in jeans and a simple tee, but when you're Lindsay, the possibility of being papped is high, so she put on some very expensive threads.

With her black booties, aviators and grey skinny jeans, she wore a white Balmain studded lapel leather jacket (€3,276).

I am not normally a fan of white jackets, especially white leather jackets, but I adore this. It's so cool, so Balmain.

Under her jacket, Lindsay wore a marble print Alexander Wang tank (£175).

This is a surprisingly good look, for someone who normally looks like she's pulled from a hedge backwards.