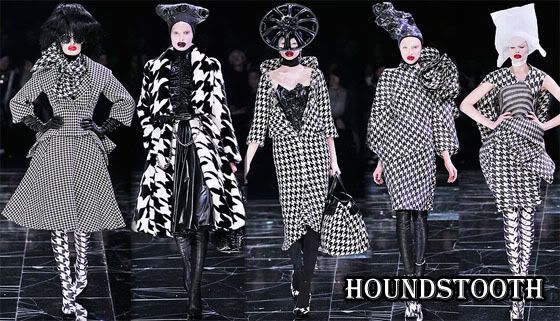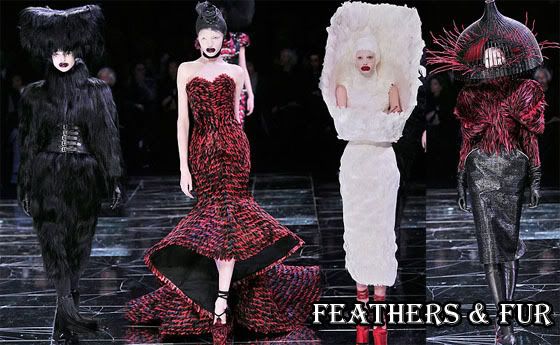 Alexander McQueen's Fall 2009 presentation was a full collection I could finally say WOW.

I was blown away from the first click to the last.

There was a lot of bird references, like in his Spring 2008 collection, with the red and black bird prints, and the feathered festooned gowns.

Other animal references were the fur coats, jackets and reptile print gowns.

Black and white houndstooth prints opened the show, with the rest of the colour palette consisting of black, orange, red and white.

I would love to see Dita in the houndstooth prints, and that red feathered gown is crying out of Blanchett or Swinton.

We often say that Charlize Theron could wear a bin-liner. I wonder if she could pull off McQueen's 2 pieces that were made from bin-liners.

Hats, as usual, were a main feature. They were made from open umbrellas, lampshades, hubcaps, and large curlers which were wrapped in clear plastic film or bin liners.

Models faces were pale white, with a clown-like smear of red lipstick.

After a very safe Fall 2009 season, I am glad the McQueen is giving us something to marvel.