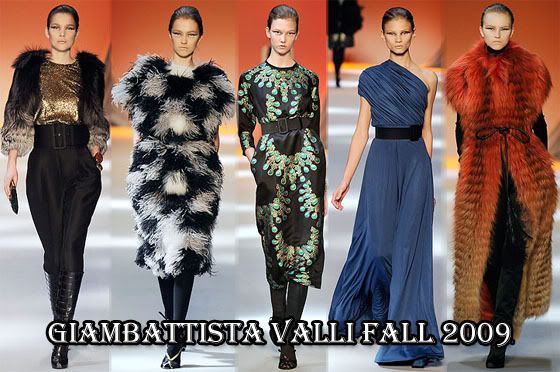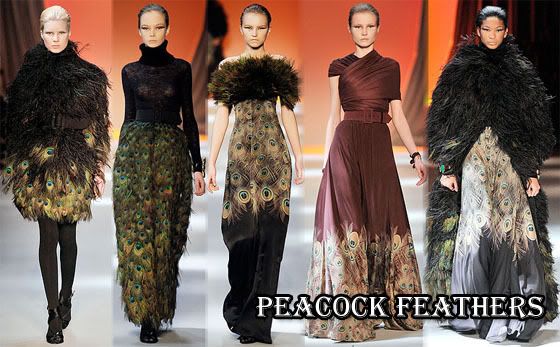 With a red sunset backdrop, Giambattista Valli's Fall 2009 collection was a sophisticated collection of very modern pieces.

The two main themes were ankle length bell shaped skirts, and peacock feathers.

The skirts were paired with cropped jackets, blouses, and vest tops. Whilst the peacock feathers were printed, or real peacock feathered skirts, bodices, coats and jackets.

Also presented were coats, which were A line shaped, or funnel necked. High-waisted pants, metallics, bold checks, and draped dresses made up the rest of the collection.

Aside from the peacock, the colour palette was made up of petrol blues, teal blues, black, white burnt reds and oranges.

I would love to see the petrol blue and dark brown peacock printed gown on the red carpet, event the bell shaped skirts would work, on the right person.