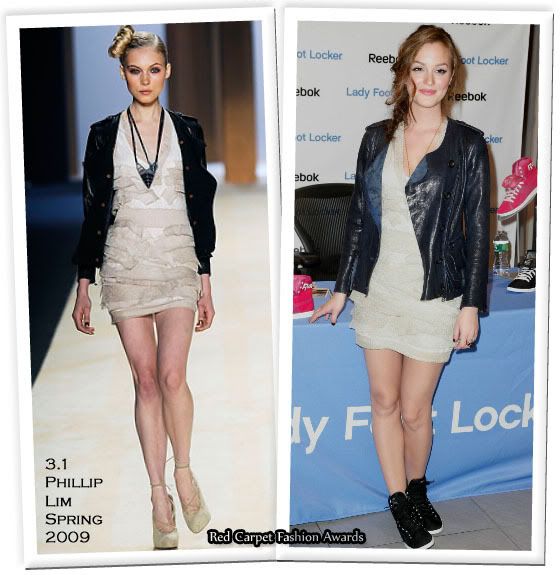 Since the first set of pictures surfaced of Leighton Meester promoting

Reebok

, I was hoping it was some kind of joke.

Unfortunately now that she is officially promoting the brand, it's become a terrible reality.

Leighton launched the Reebok Top Down sneakers, at the Hearld Square Lady Foot Locker this weekend. *shudders*

She was wearing a 3.1 Phillip Lim Spring 2009 ruffled layered dress, with black Reebok high-tops, like it's the most natural thing in the world, and this makes me quite ill.

Call me a snob, I don't care, but it's still the worst match up in brand history.

Why couldn't they've made her some cute wedged sneakers like the one's Victoria Beckham wore to throw the first pitch for the LA Dodgers back in 2007?
Source