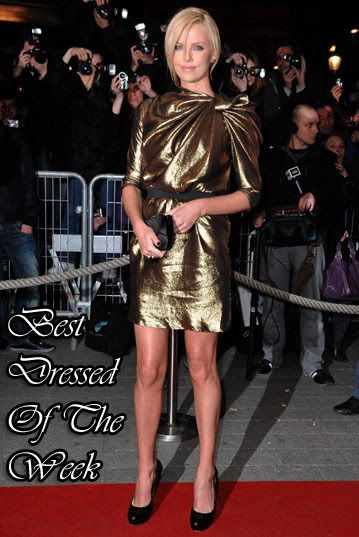 As much as we was surprised by Jennifer Aniston wearing something other than black, Charlize Theron provided the only real wow factor in terms of style this week.

We've missed her for a while, but she resurfaced glowing in gold metallic Lanvin dress and lust worthy Dior heels, at The Burning Plain Paris premiere.

Hopefully we'll find more to wow about this coming week, as last week was a bit lackluster.