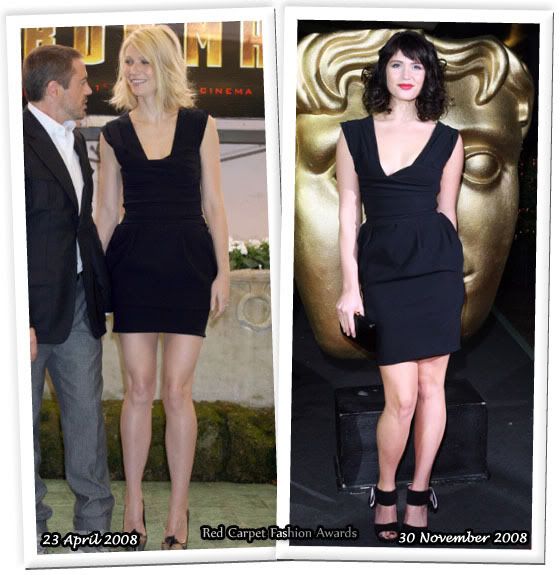 During the

Iron Man

promotional tour it was the first time I had ever developed a girl crush on Gwyneth Paltrow. Day after day she impressed us with amazing looks.

In Rome she wore a black Preen Power bandage dress, with a pair of 7in sky-high lace-print Giuseppe Zanotti heels.

Gemma Arterton wore the same dress when she arrived at the 2008 British Academy Children's Awards in London last November.

She wore her dress with black strappy sandals, a black clutch and bold red lips.

Gemma's curly do, does not quite fit the overtly sexy vibe the dress is giving off, so Gwynie wins for me.

You can purchase this dress from Net-A-Porter's US site for $1,295 or the international site for £685/€840.63.