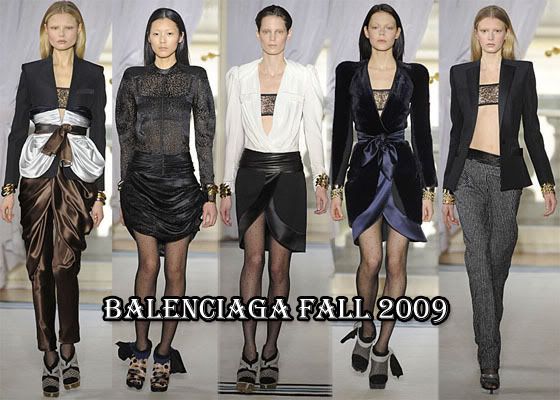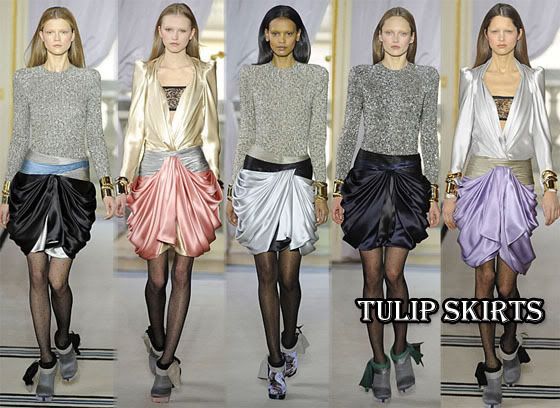 There are 2 collections I have been waiting for all season.

Balmain

and

Balenciaga

.

I've been stalking Style.it all morning waiting for the pictures of the Balenciaga Fall 2009 collection to upload, and I wasn't disappointed.

Nicolas Ghesquiere presented a luscious feminine collection of draped satin tulip skirts, paired with satin blouses, or silver shimmering long-sleeved tops with accentuated shoulders.

Pants also had a draped rippling effect along the hips, these were tapered and paired with tailored blazers which were belted with more satin.

Black lace bandeau's, featured heavily, and were paired under black blazers, navy velvet blazers, and ivory and white blouses.

Prints were a surprise for me, but they worked well a blouses, but more so as dress, with puffy shoulders, asymmetrical skirts, ruched skirts and halters.

Of course Jennifer Connelly will be all over this collection, but I would hope to see more celebrities wear this collection.

Salma Hayek and her husband Francois-Henri Pinault were in the front row, along with Anna Wintour.