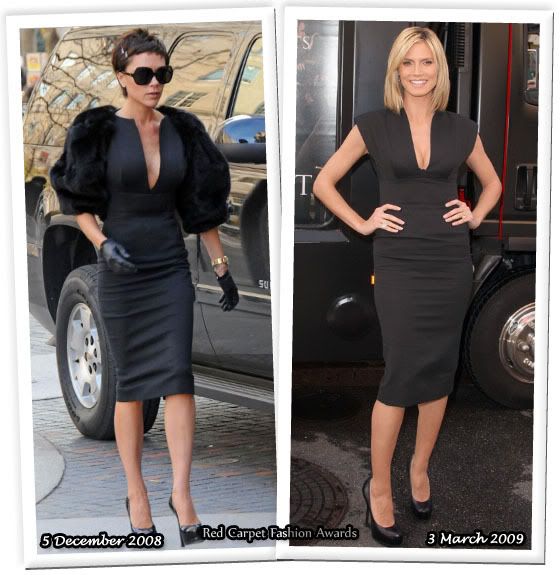 I often wondered if any celebrities would be brave enough to wear Victoria Beckham designs, because lets face it, no one can out Victoria in her own threads.

Victoria's wore her Spring 2009 LBD with a black fur shrug, gloves, and trademark sunnies, when she was shopping at the Diane von Furstenberg boutique in the meatpacking district last year.

Her BFF, Heidi Klum wore the same dress yesterday when she unveiled the new Victoria's Secret, 'Perfect One' bra at the Grove in Los Angeles yesterday.

It is unncanny that the BFFs are both wearing those YSL Trib Two's as well.

As much as I love Victoria, it's so refreshing to see someone else wearing her designs, so Heidi wins this for me.

I wonder if Heidi got mates rates?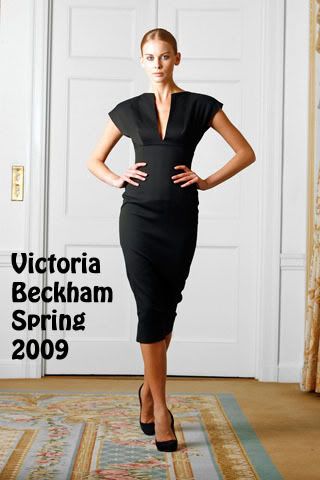 Source & Source