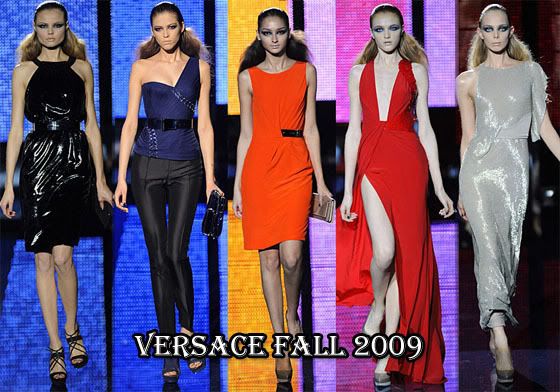 The first few pictures from the
Versace Fall 2009
collection had me worried, as lots of dark and neutral colours were presented.
Had Donatella given in to the doom and gloom of the recession?
Heck no, because there was a burst of colour which included fuchsia, orange, red and every shade of blue on the colour chart, from navy to aqua.
Donatella presented what she knows best sexy, yet sophisticated glamour.
There were plenty of sequins, high-thigh splits – which Liz Hurley will love – plunging necklines, liquid, jersey dresses, belted coats with embellished hems, leather bomber jacket, and skinny pants, which were all typically Versace, but not overly flashy or excessive.
I hope to see the gowns on stars like Charlize Theron – the blue halter would look amazing on her. Penelope Cruz in any of them, because she really needs to bring sexy back.
Source