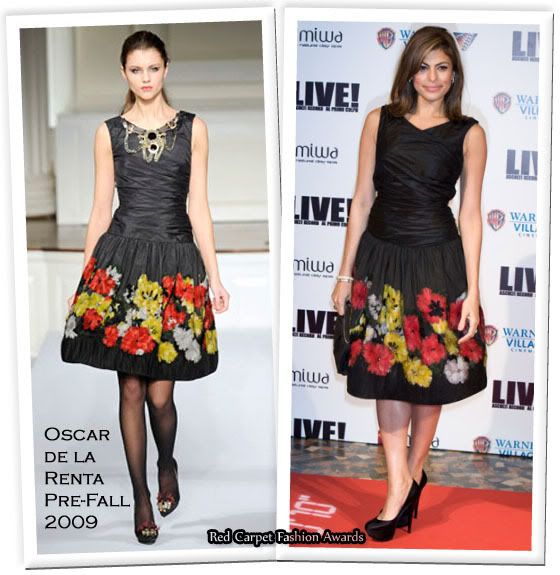 Last year, many of you criticized Eva Mendes' style. Your comments were that she never took enough risks, and always had same style.

Because Eva always looked amazing, I focused on that. But seeing her wearing this Oscar de la Renta Pre-Fall 2009 full-skirted dress, I am going to have to start agreeing with you.

This black dress with a floral printed detail, is not taking a risk, it's a very safe choice.

What I do love though are her black Casadei pumps, which are very distinctive by the platform.

For the photocall earlier in the day, Eva wore a pink

Peter Som

sheath dress, which has a touch of de ju vu about it, right down to the pockets, with another pair of

Casadei

pumps, this time in silver.

Yes she looks amazingly beautiful, but this is nothing we haven't seen before, and like you, I'm now wishing she would shake it up a little.