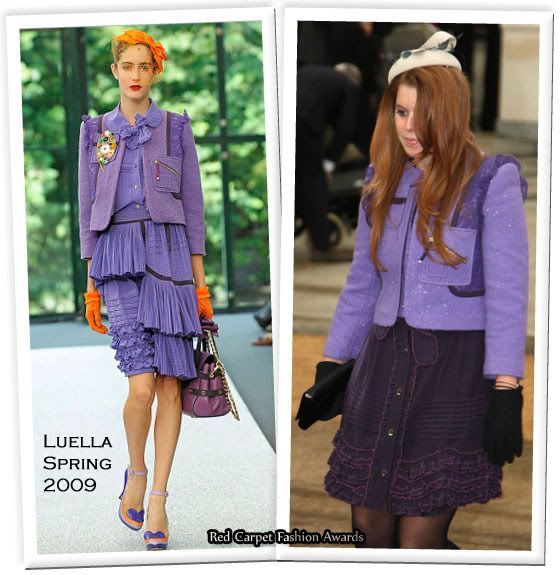 The Royal family gathered in London this week, as the Queen unveiled a memorial statue of the Queen Mother.

The royal women were of course all dresses up and looking fabulous, but it was those royal fashionista Princesses Beatrice and Eugenie, who stood out the most in their designer threads.

Beatrice wore a very interesting hat with a eggplant ruffled hemmed dress, and a Luella Florence bouclé jacket.

Princess Eugenie, also wore the required hat, with a navy velvet jacket, gloves and a navy blue Marc Jacobs belted silk tulip dress.

I'm always interested to see what these young ladies wear, because they continue to surprise me with their great choices, and continue shift the view that the royal family are stuffy and out of touch.

Princess Beatrice's Luella jacket is available to purchase from the Net-A-Porter US site for $1,360, and the International site for £565/€748.

Princess Eugenie's Marc Jacobs dress is still available from Saks.com in red for $995.

Source & Source