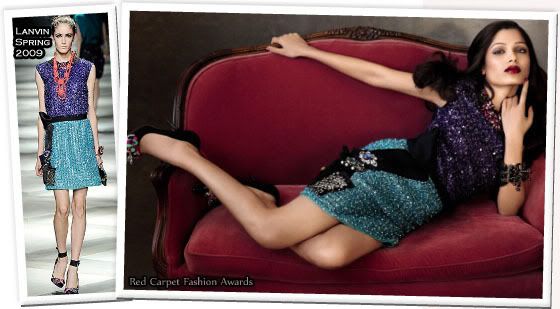 I have found another picture of Freida Pinto for Vogue India March 2009.

This time she is wearing a lavender and aqua coloured Lanvin Spring 2009 bejeweled dress, with the black embellished runway shoes.

The Vogue cover emerged just hours after it was revealed that Freida is lined up to star in Woody Allen's next film.

Allen moved quickly to secure the services of the 24-year-old actress, the latest in a long line of female muses featured in his films.

Freida will star alongside Josh Brolin, Naomi Watts and Anthony Hopkins in what will only be her second film.