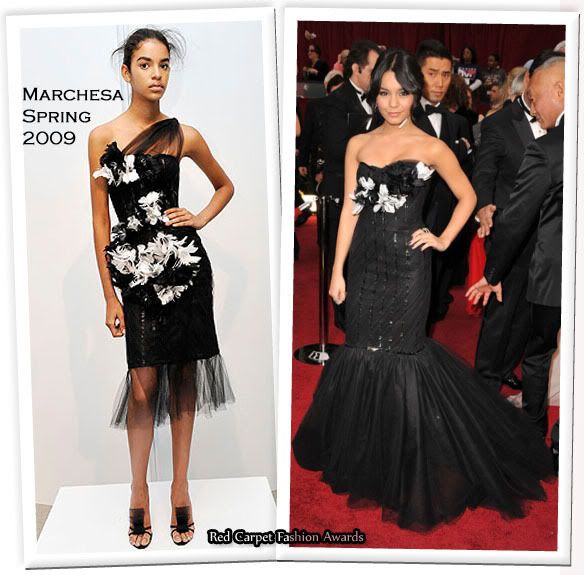 I will ignore the drama that comes with writing about Vanessa Hudgens, because she looks so beautiful tonight.

On the red carpet Vanessa told Ryan Seacrest that Georgina Chapman the designer of Marchesa – My new BFF 😉 – had redesigned her dress from the runway.

You can see from the runway version, Georgina lengthen the dress to become a mermaid gown, lighten the rosette details, and removed the tulle detail on the shoulder.

Georgina is my Queen, and applaud her work here.

Outstanding.