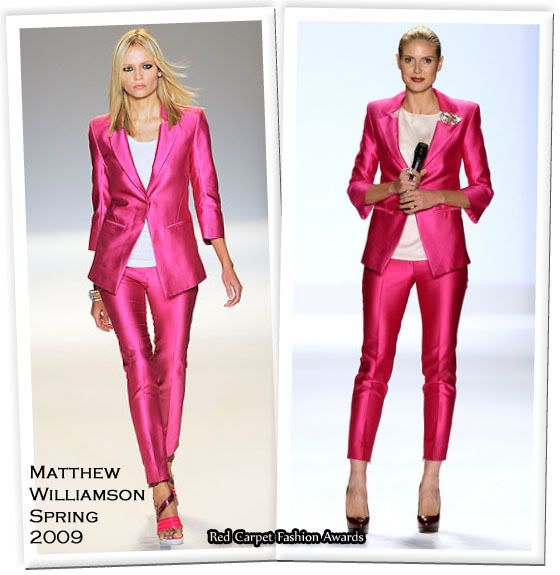 On Sunday night when I attended the Matthew Williamson store opening party, I was really bummed that I missed Heidi Klum, who only stayed a very short while.

It looks like she may have popped in to pick up her hot pink sateen Matthew Williamson cropped blazer and cropped pants, from the designers Spring 2009 collection, which she wore today at the Project Runway show at Bryant Park.

I don't know about you, but it looks like the suit is a either too small, or too tight, especially when you compare her to the runway model.

I am also not crazy about her hair pulled back so extremely. Her shoulder length 'do would have worked better for me, so would the stylish 'do she wore a Michael Kors' show.

Too short? Too tight? Just right?

What do you think?

Source & Source