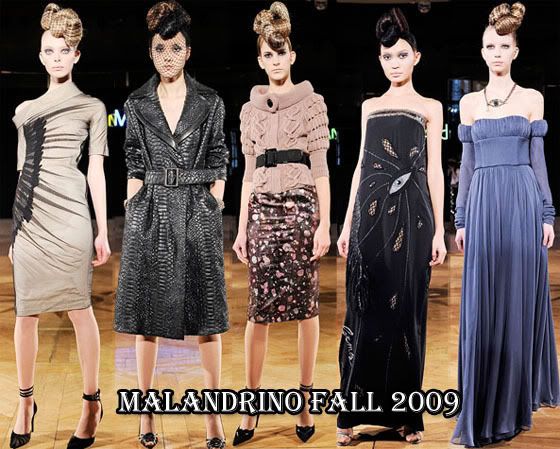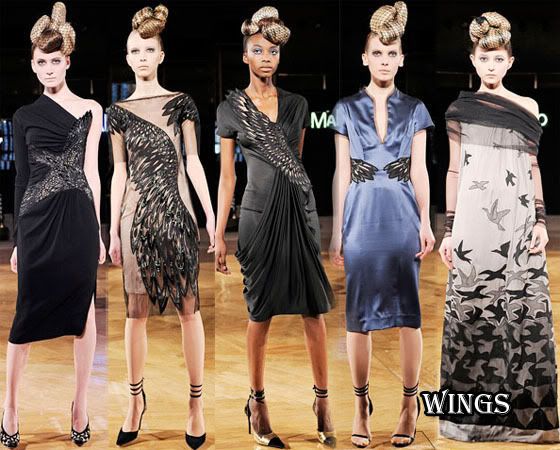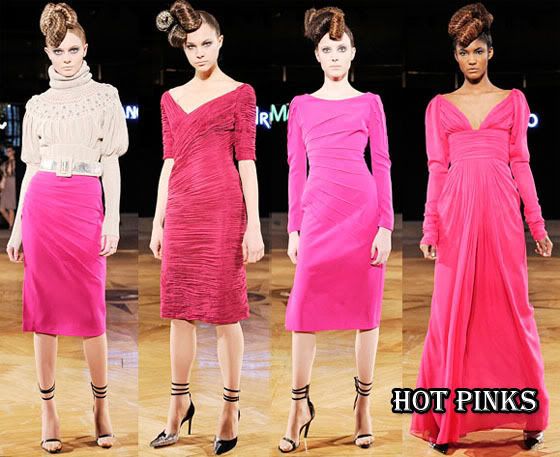 Catherine Malandrino's Fall 2009 presentation was held at the

Rainbow Room

on the 65th floor at the

Rockefeller Center

. It was refreshing to get away from the hussle an bustle of the tents.

When I arrived on the top floor, I was greeted with a breakfast buffet. This is the first show I had attended with refreshments.

I was very excited to be invited to this show, because Catherine always presents really pretty feminine dresses.

As the curtain fell, and the lights dimmed, and Somewhere Over the Rainbow, played in the background, first model walked out onto a circular stage. The stage was rotating, and I was impressed at how none of the models wobbled like Bambi on ice. I'm pretty sure I would have hit the deck.

The collection is full of very pretty, wearable pieces, made to flatter a woman's figure. Dresses and separates were embellished with jeweled details and intricate embroidery, draping and ruching emphasised the details. Sheer mesh played a big part, with some pieces nodding to the illusion of nudity.

In Catherine's notes she had titled her collection "Over The Rainbow" which may explain the bird wings details on some of the pieces, because you would need wings to fly over the rainbow.

Models wore black mesh hair nets, with some also wearing the nets as veils.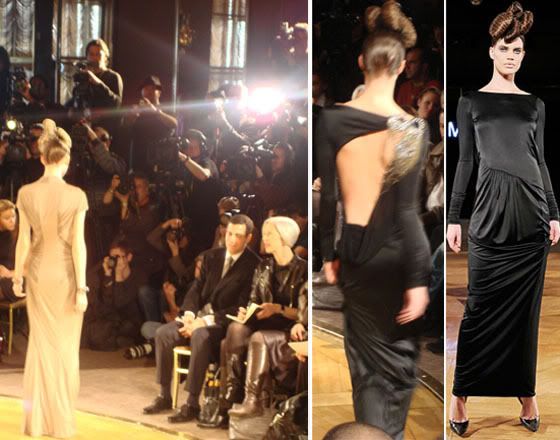 Here are some of my pictures. One of my favourite dresses was a black jersey dress, which looked very plain from the front, but the back was open with a stunning jeweled detail on the right shoulder.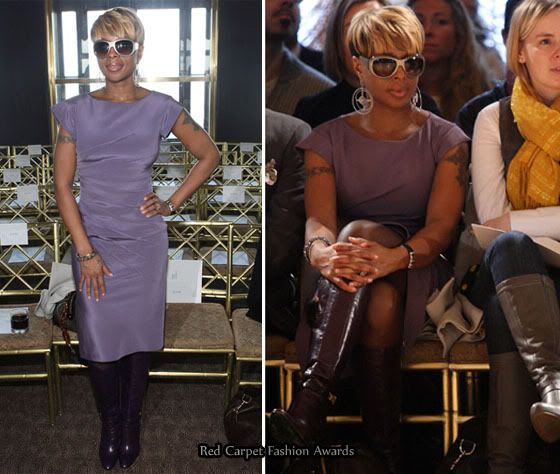 Mary J Blige was the guest of honour, as they are very good friends.

The diva did not remove her sunglasses once. Not even when the turned the lights down for the show.

Mary looked outstanding wearing a lilac Malandrino Spring 2009 dress, with eggplant knee-high boots.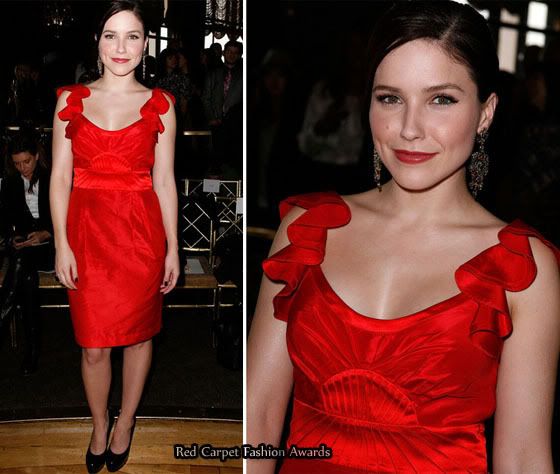 Sophia Bush was already one of my secret girl crushes, but yesterday she really went up in my estimation, as she was so incredibly graceful.

She arrived wearing a black coat, to reveal this gorgeous red satin Catherine Malandrino dress with flutter sleeves.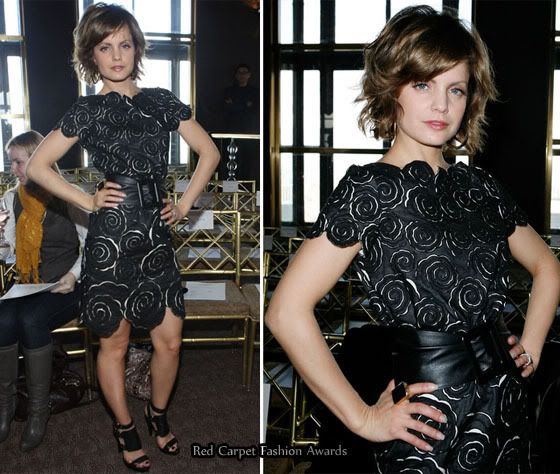 Mena Survai looked really good wearing a Catherine Malandrino sheath dress, with a floral pattern and scalloped edges throughout.

She contrasted her pretty dress, with some kick-ass Pour La Victoire gladiator heels.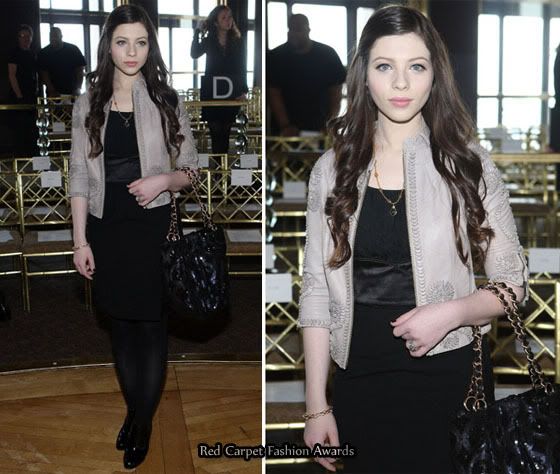 Michelle Trachtenberg wore a pale lilac

Malandrino Spring 2009

cropped leather jacket, under her all black ensemble. Her and Sophia talked like old friends, it was great to see, as I have witness many celebs pretend other actresses don't exist at shows.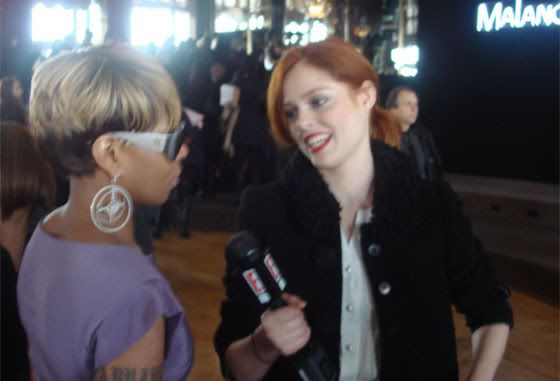 Here's a photo of Coco Rocha interviewing Mary J Blige for E! after the show, which I took.