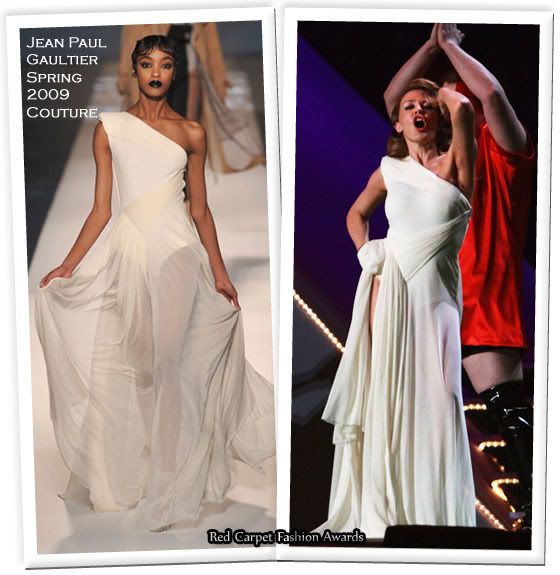 Us Brits love Kylie Minogue, so much so that we often forget she is actually not British.

Last night at the Brit Awards, Kylie Minogue was one of the host of the show. She entertained the crowds, with not only her singing, but her many wardrobe changes.

As did not see the show, I am unsure of the order in which she wore them, so this is in order of my preference.

The Jean Paul Gaultier Spring 2009 Couture gown, is exquisite, and my favourite look of the night.

Other looks included two Balmain mini dresses, a Ungaro gown, and a stunning sequinned silvery Blumarine gown, with floral details.